© all photos by BWE
Semi-final op Old Trafford. De BWE-gang reisde verdeeld. Sommigen met het vliegtuig, anderen met de bus van de Supportersclub en de bus 7 van het SFCV. Van de wilde avonturen uit de bussen is geen beeldmateriaal beschikbaar. Hier wel het fotoverslag van de vliegende brigade via Liverpool en Manchester.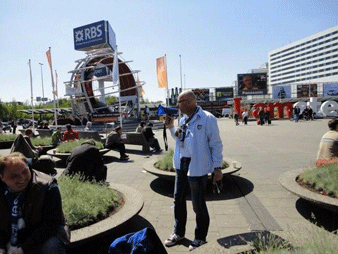 "Attacke" op Schiphol: Nienborger Kreisel ist da!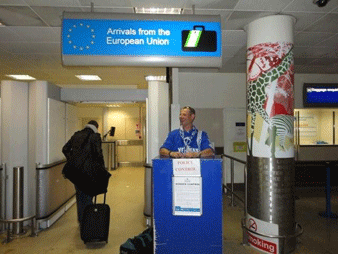 Anyhting to declare?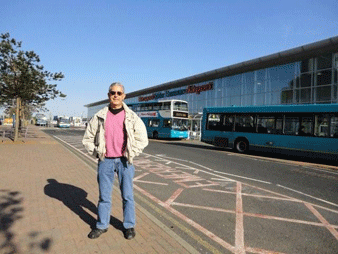 John Lennon Airport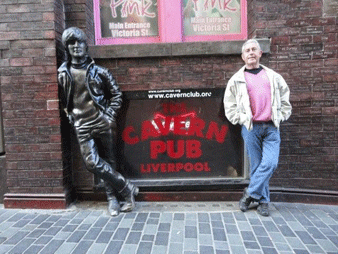 John Lennon Statue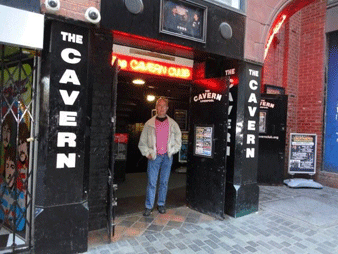 John Lennon Club: The Cavern... goed toeven daar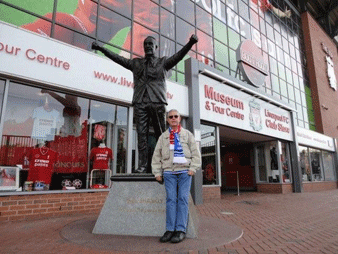 Andere grote Liverpudlian: Bill Shankly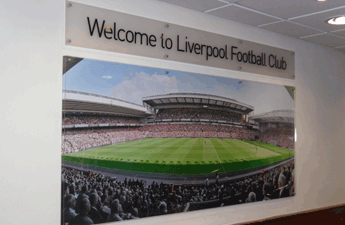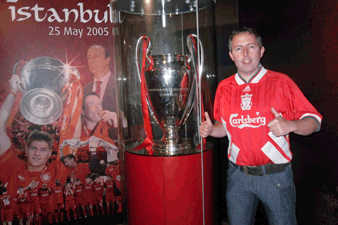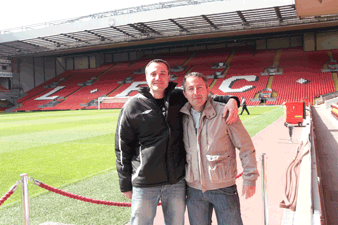 This is ANFIELD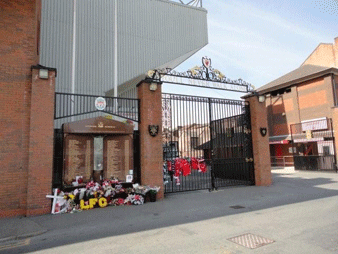 You''ll nver walk alone: Memorial Gate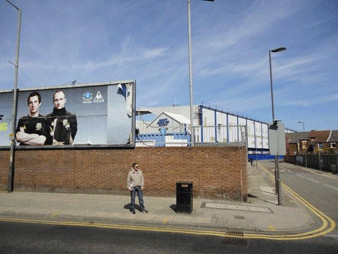 Goodison Park was toch in de buurt?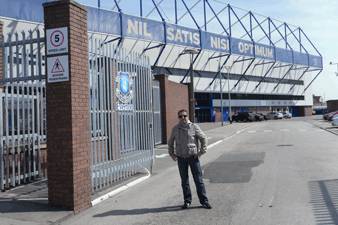 Ah, hier: Nothing but the best is good enough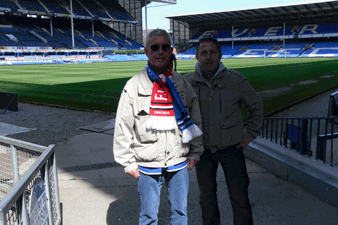 Goodison Park, in prachtige oude Engelse traditie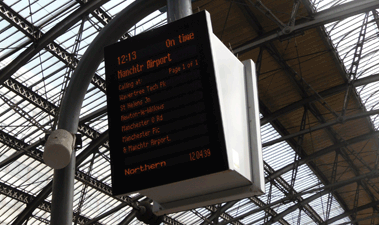 Next stop: Manchester Piccadilly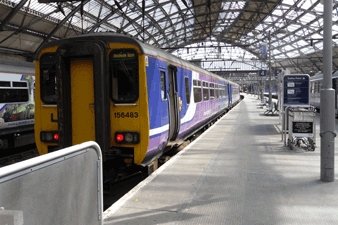 Trefpunt van de S04-fans in centrum Manchester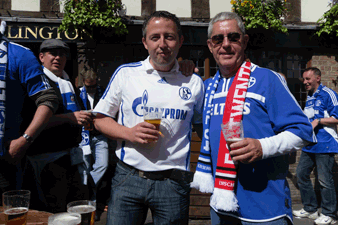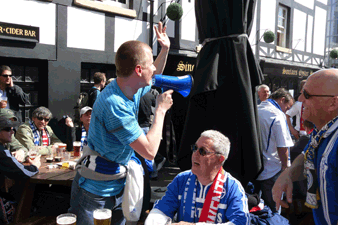 Rob luid en duidelijk aanwezig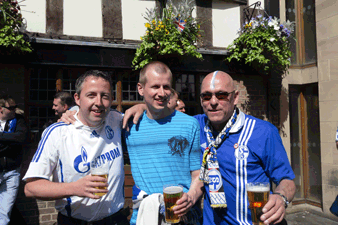 Ook TW en zijn Nienborger troffen we hier weer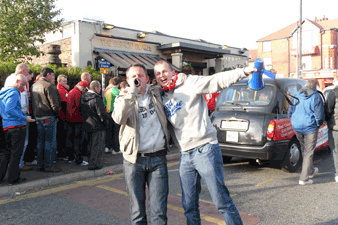 Typisch Engels: in de rij voor de pub. Niets voor immer dorstige S04-fans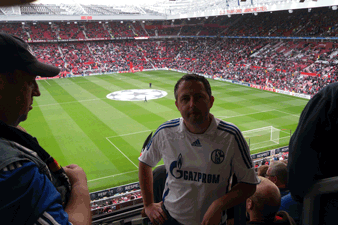 Old Trafford, Theatre of Dreams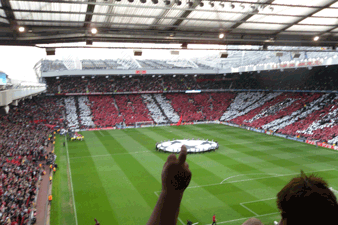 Who the f*ck are Man United?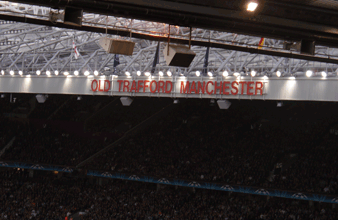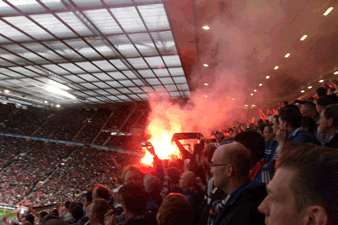 Pyrotechnik legalisieren, Emotionen respektieren!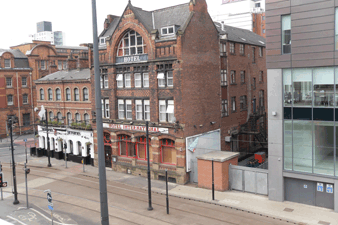 Prima: Hotel International, links op de hoek een pub, waar we na
de wedstrijd de groep van Attacke Wettringen troffen.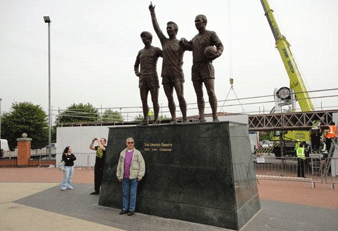 Fab Four van Manchester: Henny, Best, Law, Charlton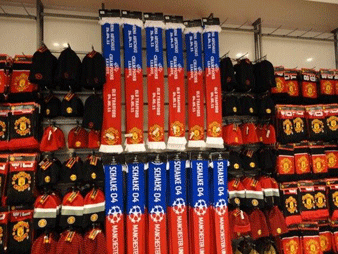 Schalke verkoopt ook goed in Manchester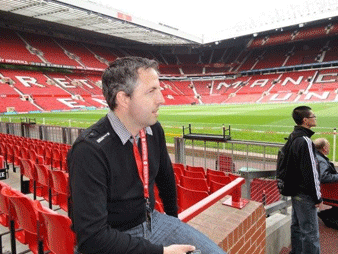 Imposant: Old Trafford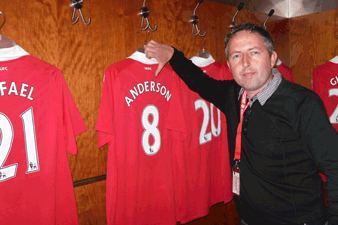 Anderson scoorde twee keer, wanker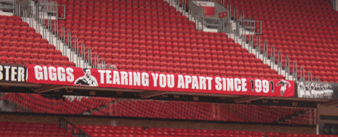 ... and he did it to us in Gelsenkirchen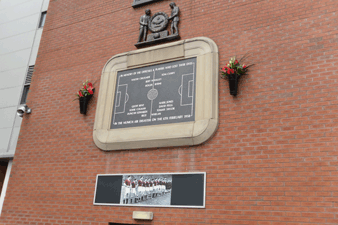 Im memory of 1958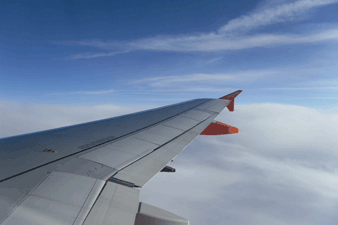 der Himmel ist Königsblau